Klarity Wingboards at Weston Park
2nd November 2017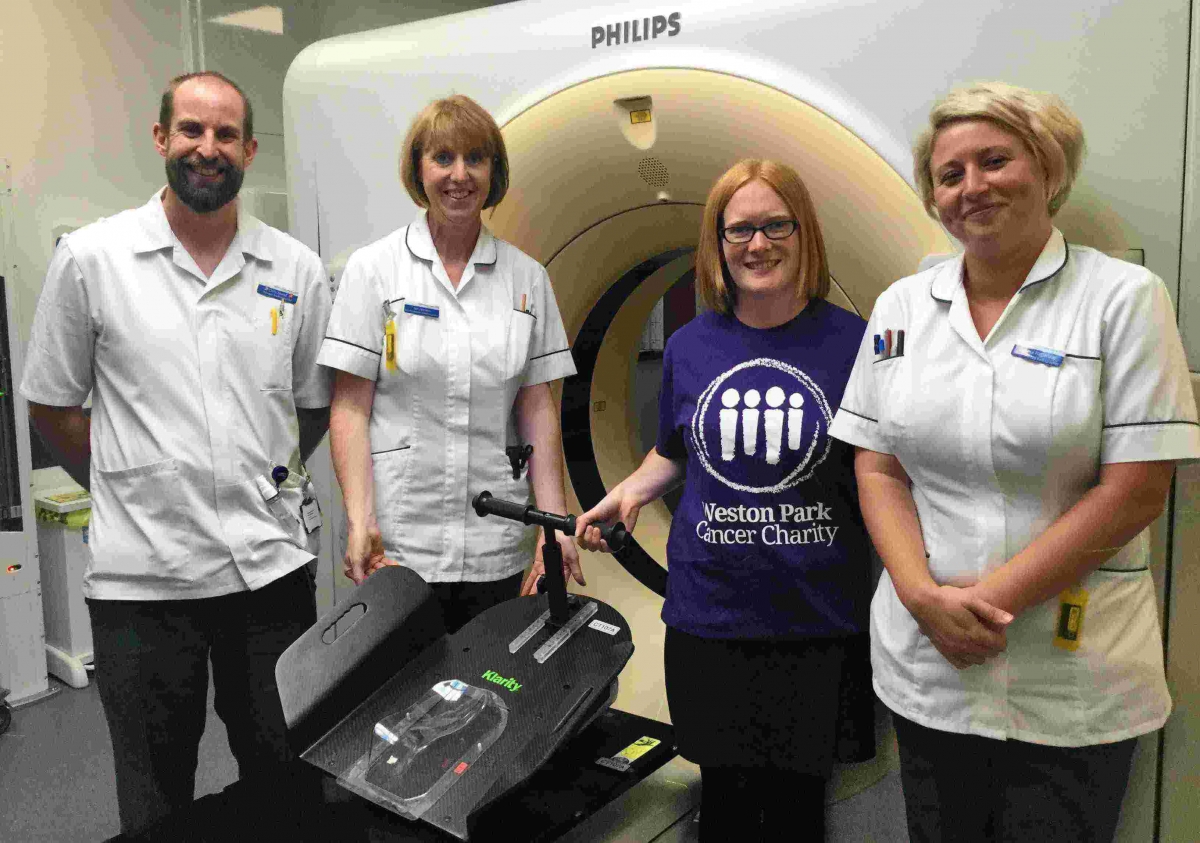 As home to one of the top radiotherapy departments in the UK, Weston Park Hospital in Sheffield is ideally equipped to handle the 6,000 new cases of cancer diagnosed annually in the community of South Yorkshire, North Nottinghamshire and North Derbyshire alone. On average, the department has nearly 60,000 patient visits every year.
Pictured following the recent delivery of ten Klarity wing boards by Vertec to Weston Park Hospital are (from left): Chris Broad (Radiographer), Janet Johnson (Superintendent III Radiographer), Helen Gentle (Senior Manager Fundraising, Weston Park Hospital Charity) and Jemma Hattersley (Therapy Radiographer).
Wing boards are an important part of the need to immobilise the patient while giving radiation as they help to keep the arms comfortably away from the chest. Klarity wing boards are specially designed and constructed to allow patient set up to be as accurate, comfortable and fuss-free as possible.
The boards were totally funded by Weston Park Cancer Charity, which exists to create a better life for cancer patients and their families. Over the past twenty years the charity is proud to have funded a number of important enhancements to the radiotherapy department at Weston Park.
Helen comments, "We're delighted to be able to provide funding for the provision of the wing boards which will enable the hospital to deliver the latest complex radiotherapy techniques and also improve patient comfort. We rely on the generous support of the local community to fund our work and want to thank all our dedicated supporters for enabling this project to take place."