Derby University Fellowship for Sue Barlow
27th July 2018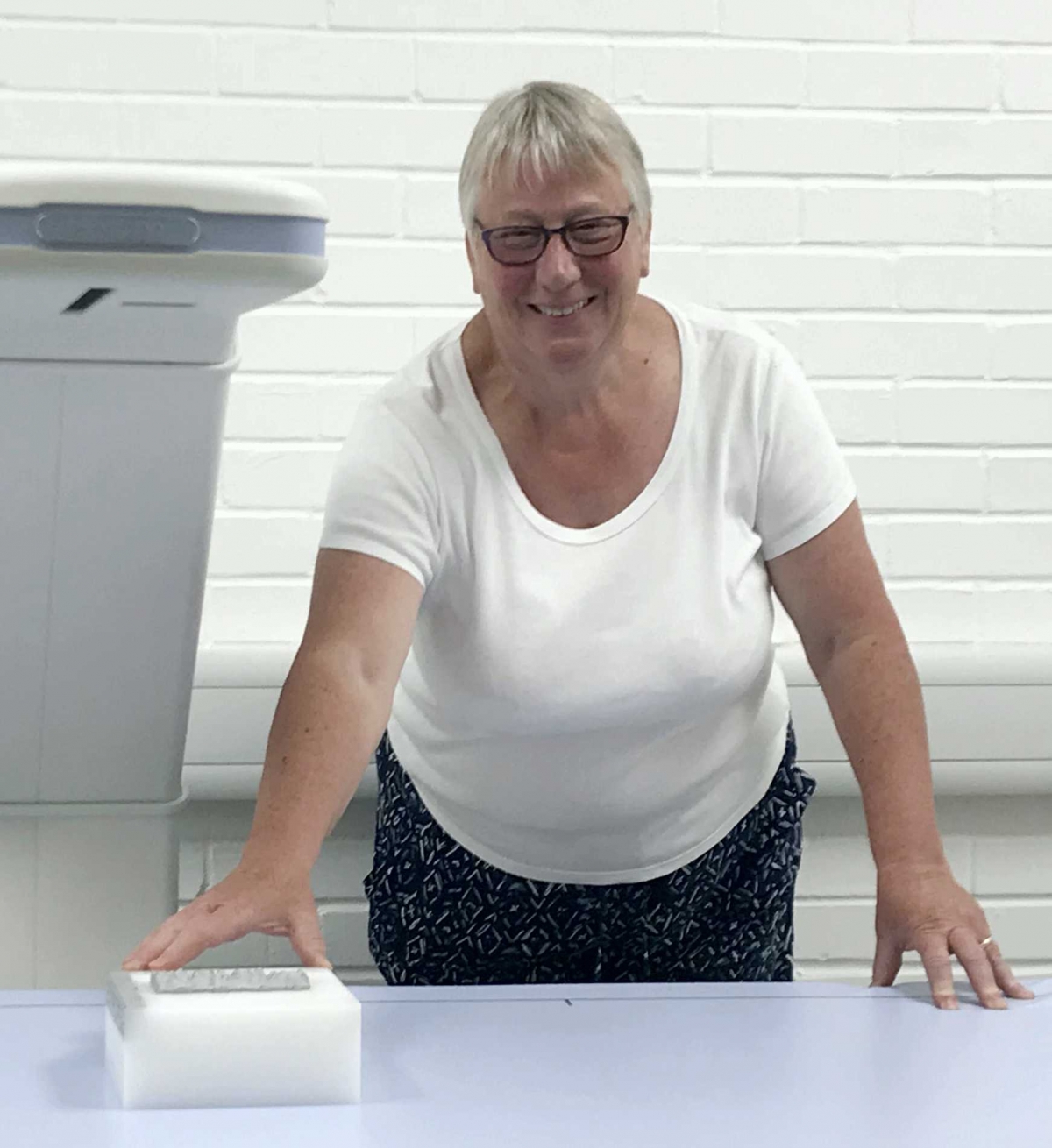 Vertec Scientific's Applications Specialist Sue Barlow has been honoured with the title of Visiting Fellow in the Management of Osteoporosis by the University of Derby.
In her letter to Sue, Vice Chancellor Professor Kathryn Mitchell comments, "I am very pleased that you will be associated with colleagues in the College of Health and Social Care. I hope that the Visiting Fellowship will be of mutual benefit to yourself and the University."
Speaking of the title, which can be used in any activity relating to the University, Sue said, "I am grateful for the award and will do my best to live up to it. As far as Vertec's customers are concerned, it's business as usual so my support and advice remains on call."
Sue is pictured with Horace the QC spine phantom.