Clark's Diagnostic Imaging Procedures
15th March 2020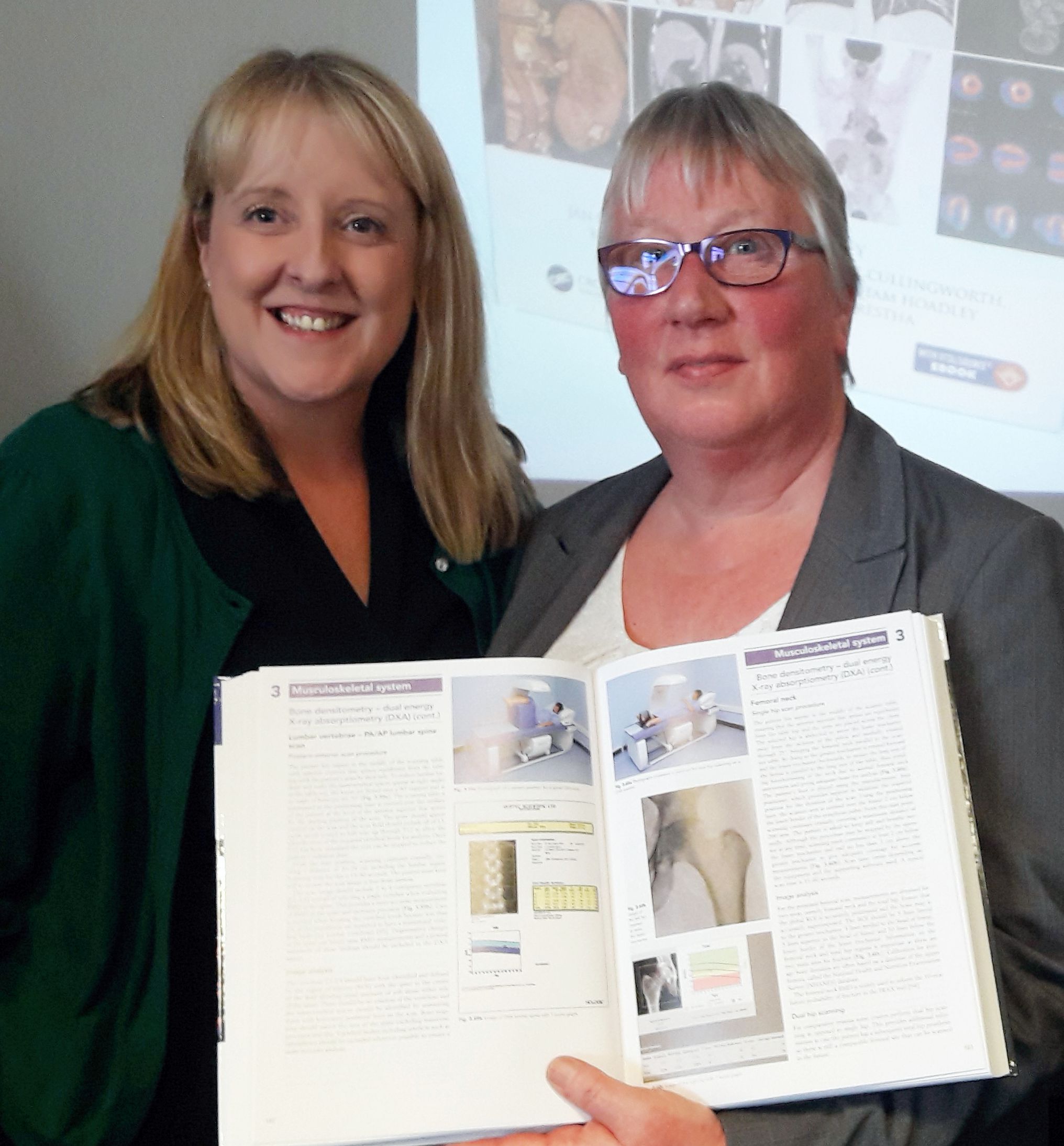 Vertec DXA applications specialist Sue Barlow is pictured with Mid Yorkshire NHS Trust consultant radiographer Lisa Field at the launch of Clark's Diagnostic Imaging Procedures for which they wrote the section on DXA.
Under the aegis of Senior Editor and Author Stewart Whitley, the book brings together conventional contrast media studies, computed tomography, ultrasound, magnetic resonance imaging, radionuclide imaging including PET, SPECT CT and PET MRI and digital interventional procedures into one volume, this definitive book is the essential source of information on the use and application of these imaging modalities in radiography.
Adopting a systemic approach, carefully designed to be a clear and consistent throughout and mirroring that in the popular and established textbook Clark's Positioning in Radiography, each chapter is highly illustrated and contains sections detailing anatomy, pathologic considerations, procedure methodology and an evaluation of recommended imaging modalities.